Work with me, face-to-face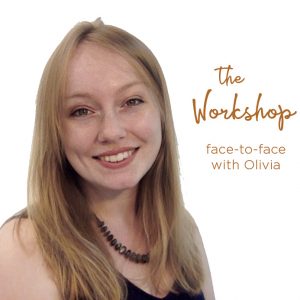 If you're like me, recovering from a bad trip is one of the most scary and confusing experiences you've been through in your life. Sure, the trip was scary, but who knew about all of the anxiety, uneasiness, insomnia, and total life-halting effects this would have? When I was recovering from the trip that shook me to the literal core of who I was, all I wanted was someone to talk to about my experience. Someone who understood. Someone who could give me clarity about why I was dealing with all these strange effects that I had NEVER experienced before. Someone who was there for me and knew I could get through it. 
When I finally met that person, so much of my worry and fear melted away. Being able to talk to someone who'd been through a similar experience and hear their perspective on what I was dealing with totally changed my healing journey. Of course, I still had anxieties and emotional things to process and heal from, but being able to talk gave me renewed hope. It flooded my mind with greater confidence that I could get through this. It showed me that I wasn't alone or some crazy weirdo for having such a traumatic experience. I finally could trust that I was normal. 
Some people are totally satisfied with the written advice I have here on my blog. Other people, though, want something more. They want that conversation. They want to know a real live person who has been through this. They want a listening ear. 
Does that sound like you?
Homework Part 1
After you enroll in the Workshop, you'll receive an email with instructions on how to access the first homework. This is a password protected page on my site where you can enter some details about yourself and type out your answers to three questions about your trip and healing journey. While your answers to these questions help inform me about you so that we don't have to spend your session time on it, answering these questions is also an important step in your healing journey. It'll get those wheels turning! If you've spent much time on my site, I'm sure you've noticed what a big fan of writing I am. That's because it's immensely powerful to verbalize your experience and go through the process of transferring it out of your brain and onto "paper." When you do that, you no longer have to keep all of that information and pain bottled up in your head, thereby emotionally "lightening your load." Keep in mind that the homework is mandatory, and you cannot schedule your session until completing it. You can do it anytime after enrolling in the Workshop, and you should set aside a good amount of undistracted time to work on it.
Session 1
A 1-hour Skype session with me – your time to discuss anything about your trip, anxiety, and healing journey with someone who's been through it and can understand what you're feeling. I can answer questions or simply be there for you as a listening ear.
Homework Part 2
After the first session, you'll do a second homework that I create especially for you based on the topics we discuss during your first session. This homework is also mandatory. After submitting it, you'll be able to schedule your second session.
Session 2
A second 1-hour Skype session with me – you can book this session soon after your first or save it for a rainy day. Again, this is your time to discuss anything about your trip and healing process, but I recommend a more forward-looking theme.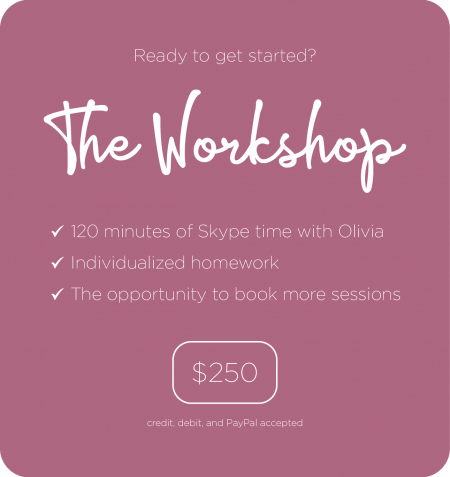 About Refunds 
Because this is a time-based rather than good-based service, I cannot offer refunds after you submit your first homework. If you would like a refund before you submit the homework, please email me.